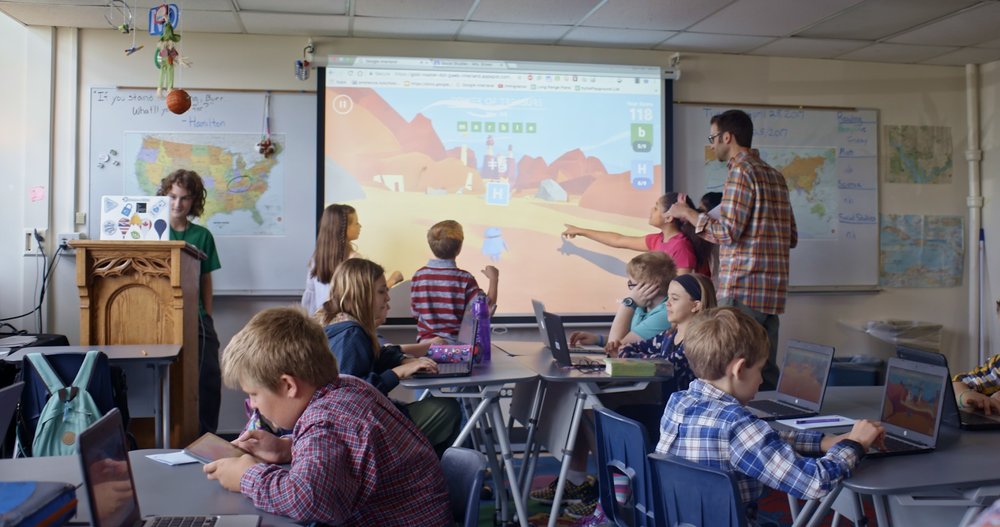 Chances are you're reading this in a country that formally recognizes Safer Internet Day—an initiative that originated in the European Union two decades ago and is now observed in as many as 150 countries around the world. 
Whether you're spurred into doing a Security Checkup, trying our Phishing Quiz, or setting digital ground rules through Family Link, you'll know the importance of safety in your online life. We take your safety online seriously, and are investing heavily in building, developing and sharing tools and projects to help you and your family stay safer.
Last year, we opened the Google Safety Engineering Center (GSEC) in Germany as the center of that ongoing investment. At this hub of global privacy engineering, we've built products such as Password Manager, which scans hundreds of millions of passwords every day and warns you if any of your credentials have been compromised. More than 100 million users have run a Password Checkup since we launched the feature last year.
More than 1,000 employees now work at GSEC, combining the best in privacy and safety engineering, product development and user experience design to help make the digital world work for everyone more safely.
Helping children learn how to be safer online
Because you want your children to be able to make the most of the web safely, we developed Be Internet Awesome in 2017 to help make digital safety knowledge as accessible as possible. Since then, we have trained millions of children through the program in Europe, the Middle East, and Africa. And today, we're launching in four more countries: Nigeria, Kenya, South Africa, and the Netherlands. 
With Be Internet Awesome (InternetHelden in the Netherlands) Google works with non-governmental organizations to teach children how to be safer, more confident explorers of the online world. For example, we help children practice smart tactics for analyzing and evaluating information, sharing media with care, creating strong passwords, and handling bullying. 
We're proud that the program has been awarded the Seal of Alignment by the International Society for Technology in Education, and pleased to make it available to many more children.
Helping experts make the online world safer
We know Google can't tackle online safety alone, so we're partnering with cross-sector experts and developers to address evolving challenges on the web. Just this month, we announced the 29 grant recipients of the Google.org Impact Challenge on Safety, a €10 million fund to support organizations across Europe who are working to address hate, extremism and child safety. 
One of them—Mama Chat, from its headquarters in Italy—has built a chat service that gives free and anonymous support for women and girls in need. Another, the Fare Network, is working to fight racism in football. You can learn more about all the grantees on our Google.org Impact Challenge website. 
Helping protect your devices from attack
And of course we're continuing to build improvements into the core of our products and services that help protect people from harm. 
For example, over the last year, we made our strongest security program more accessible than ever before, by enabling you to use your Android or iOS phone as a security key instead of a standard physical security key that you need to carry around. You shouldn't need to be an expert in computer security to stay safe, which is why this year we'll continue to build best-in-class security features to help keep you protected against evolving online threats wherever you are on the internet.
To learn more about our resources to help keep you and your family safer, please visit the Google Safety Center.