10 things you didn't know you could do with Chromecast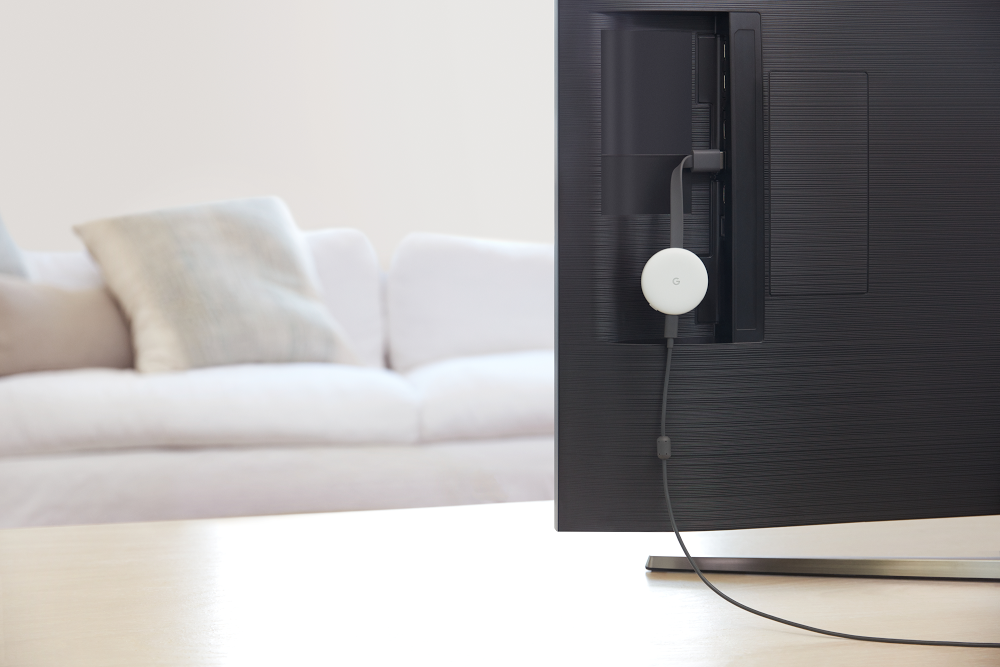 Like any 6-year-old, Chromecast may look small, but it packs a punch. In the last six years, it's brought TV shows, movies, and more to millions of homes. And this thumb-drive-sized device has come a long way: there's Chromecast Ultra, which lets you stream up to 4K, and you can talk to your Google Assistant and Google Nest speakers to put something on the screen. Read on for ten of our favorite tips and tricks for using Chromecast.
You can now watch Amazon Prime Video. Amazon Prime Video is now a streaming partner so if you have Chromecast and Prime, you can access the Amazon Originals you know and love, like "The Marvelous Mrs. Maisel" and "The Boys."

Make it personal. Change your Chromecast's name using the Google Home app. Here's one idea: "Hey Google, turn on binge box." And if you have a preferred TV in your home, you can set it as your default in the Google Home app. 

Plan as a group. Browsing restaurant menus or flight prices (or anything really) on your phone and want to let the whole room chime in? Mirror your Android phone or tablet's screen.

Binge watch without lifting a finger. With a voice-activated device such as Google Home Mini connected to Chromecast, you can ask the Google Assistant to cast your favorite shows and movies from apps you love, like Netflix, HBO NOW, YouTube TV and thousands more compatible apps to your TV (a subscription may be required).

Conquer your stagefright. Practice your presentation skills at home by casting through Google Slides. Just click the "Present" option in the top-right corner of your presentation, select "Present on another screen," and pick your Chromecast.

View your home movies easily. Watch videos and slideshows you've made in Google Photos. Either cast directly from the Google Photos app, or using a Google Nest speaker you can ask Google for specific content. For example, say "Hey Google, show my 2018 summer vacation video on my TV." 

Try Ambient Mode. When you're not using your Chromecast, it can still keep you entertained. Your TV can display content from your favorite albums in Google Photos, social networks, and other services and apps, or enjoy the art gallery while your device is idle. 

Start a dance party. Group together Google Nest and Chromecast devices and speakers to listen to music throughout your home. Your favorite music from Chromecast-enabled apps like Google Play Music, Spotify, and Tidal are instantly available to stream. (Subscriptions may be required.)

Supercharge your connection. If your Wi-Fi signal isn't strong near your TV, use a Chromecast ethernet adapter to connect your Chromecast directly to your router, creating a fast and reliable connection.

Set up a custom routine for your next premiere party. In the Google Home app you can create a custom routine incorporating a movie or TV show and compatible smart home products, like lights. Just last weekend I said, "Hey Google, let's go to Monterey" to dim the lights and put on the season finale of "Big Little Lies."
Just in time to catch a midweek movie, go forth and stream on.