Arts & Culture
With just a flick of a wand, "Harry Potter: A History of Magic" is on Google Arts & Culture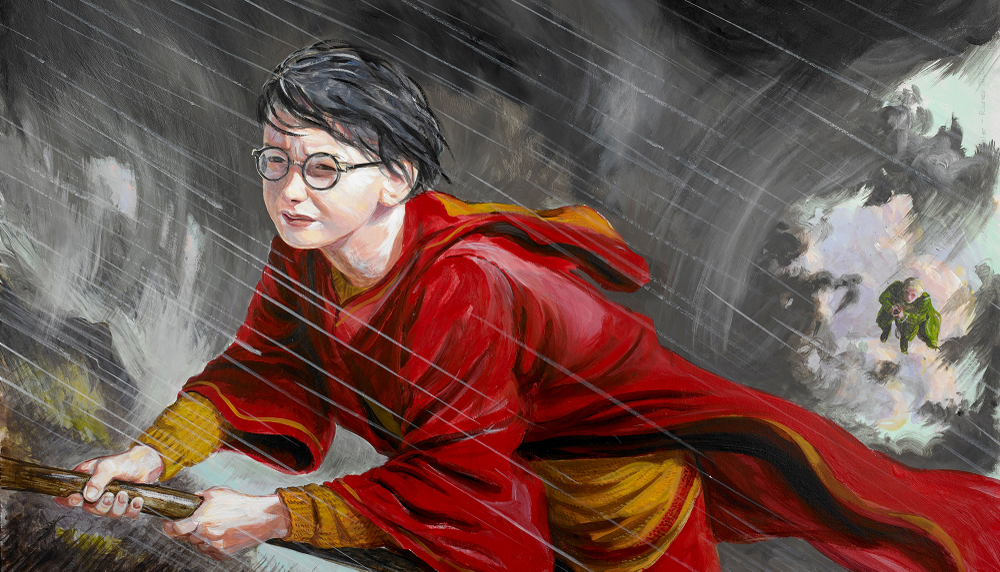 For Harry Potter's fellow students at Hogwarts, "A History of Magic" is historian Bathilda Bagshot's legendary chronicle of Wizarding history. And last year, we mere Muggles got our own version. "Harry Potter: A History of Magic" is an exhibition from the British Library containing rare books, manuscripts and magical objects from the British Library's collection, capturing the traditions of folklore and magic from across the world, which are at the heart of the Harry Potter stories.
Turns out, the exhibition was more popular than the Three Broomsticks on a cold day … it quickly sold out. To bring the Harry Potter magic to more fans around the world, hundreds of the exhibition's treasures from London as well as 15 online exhibits are now available in six languages (English, Spanish, French, German, Hindi and Brazilian Portuguese, and more coming soon) on Google Arts & Culture.

These examples shed light on what you'll see in the exhibit. Lumos!


The British Library exhibit has proven that "interest in magic is a real global phenomenon, and has fascinated people for thousands of years," says Julian Harrison, Lead Curator for Medieval Historical Manuscripts and "Harry Potter: A History of Magic."
"The British Library is thrilled that our blockbuster 'Harry Potter: A History of Magic' exhibition can now be viewed on Google Arts & Culture. We've used medieval manuscripts, precious printed books and Chinese oracle bones to explore magical traditions, from the making of potions to the harvesting of poisonous plants, and from the study of the night sky to the uses of unicorns."

To explore these magical traditions for yourself, check out The British Library collections online with Google Arts & Culture and on our iOS and Android apps.