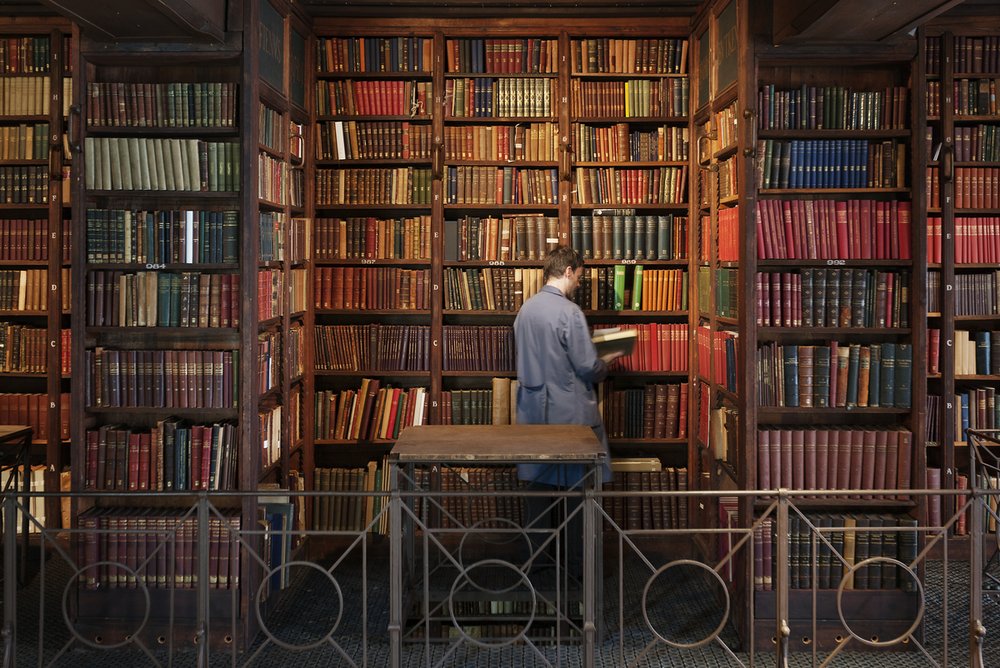 The world of book publishing today is, in many ways, dignified and highbrow. But it was a different story in the 16th century, about a hundred years after the invention of the printing press. Publishing was a high-risk, high-reward proposition: With the right backing and enough capital investment, an entrepreneur could become wildly successful. But publishing the wrong thing in the wrong place could be disastrous—even fatal, with governments and religious authorities taking a very severe view of what content was fit to print.
No one knew this better than Christophe Plantin, who set up a publishing house in Antwerp, Belgium, in the mid-16th century. Facing religious intolerance and escaping persecution, he helped put the city on the map as a publishing powerhouse. His own printing operation continued in his family for generations. 
Today, Plantin's home and business are preserved as the Plantin-Moretus Museum, a UNESCO World Heritage Site and home to 25,000 early printed books. Visitors to Antwerp can walk through the rooms where the family lived and worked, and researchers can delve into the collection's manuscripts, books, archives and original prints.
And now, thanks to a partnership between the City of Antwerp and Google, we will digitize more than 32,000 books from the museum, along with an additional 60,000 books held by the city's Hendrik Conscience Heritage Library.
The Hendrik Conscience Heritage Library houses books from the 16th century.

The collection in the new warehouse of Hendrik Conscience Heritage Library

The Hendrik Conscience Heritage Library will digitize a large portion of its collection via Google Books.
In total, more than 100,000 international works published from the sixteenth to the nineteenth century will be made freely accessible in the coming years via Google Books and the library catalogues of both institutions. The scanned volumes, which are no longer subject to copyright, will be full-text searchable, meaning that researchers—as well as members of the public—will be able to search them easily and quickly.
The digitization will start in early 2021, allowing time for both Google and the city to set up the project and establish logistics processes. We expect it will take at least three years, partly because we don't want to cause too much disruption to library visitors who come to view the materials. The books will be transported securely in batches from Antwerp to our European digitization center. Shortly after each work is scanned, the digital copy will appear on books.google.com, and the libraries will also receive digital copies of their respective works to incorporate into their own catalogues. 
Google Books was launched 15 years ago, with the goal of making all books from around the world digitally available and searchable for everyone. This collaboration with the City of Antwerp adds an incredibly rich collection from the Dutch-speaking world to our collection, and brings us a crucial step closer to achieving our mission.